Blended learning : Face-to-face courses & Platform learning
Blended learning means using both "Face-to-face or Online courses" and "Online platform". Are you interested in these classes? Then keep on reading!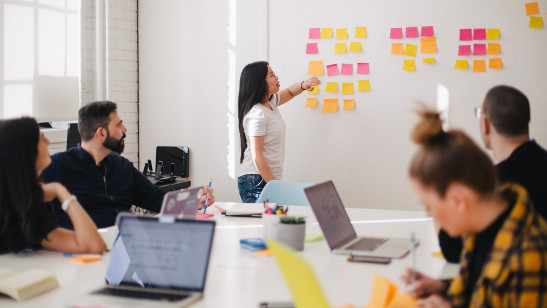 OUR ONLINE GROUP COURSES ARE NOT AVAILABLE AT THE MOMENT
BLENDED Learning – Key for efficiency
SELF-STUDY is an essential element for progress in language learning. Learn by yourself on the Platform in addition to face-to-face French lessons with a teacher, and progress faster and more efficiently.
Optimize language training with Blended learning: Train yourself on the Platform with grammar and vocabulary sheets. Then, focus on oral (or writing) practice in a face-to-face classe with the teacher. Blended learning will allow you to make effective use of training time and budget and achieve maximum results.
Make a mamixmum progress with our BLENDED LEARNING French program!
BLENDED Learning Program
* STANDARD Premium: STANDARD 7,5h + Workshop 3h + Platform
In addition to Standard class, reinforce your conversation skill with Workshop and your grammar with the platform. This formula helps you improve fast your overall French both in speaking and writing.
* STANDARD Premium: STANDARD 7,5h + Private lessons 1h + Platform
We recommend this formula (called FLIPPED Learning) if you are rather strong at speaking and weak at writing/grammar, and make lots of errors when you speak and write. To improve your overall French level, focus on consolidating the bases of your grammar through self-study on the Platform and 100% personalised Private lessons.
– The teacher indicates the grammar topics to review on the platform prior to the lesson.
– You repeat the exercise until getting 10/10. If you have questions, you ask the teacher during a private lesson.
– The teacher checks your understanding of the assigned grammar notions. During a lesson, you focus on practicing the grammar notions in speaking or writing.
Would you like to learn French effectively, with a highly qualified native French teacher and in a small group? Our Online French Group Lessons are for you!
Do you want to combine blended learning with our private lessons? We initially created our Private Online French lessons by Zoom to help our students who had already taken our French courses in France.
Now, our students have the chance to enroll in our new TCF, DELF/DALF Exam Preparation Course on an Online Platform!