Blended learning : "Face-to-face" courses with teacher & "Online platform" learning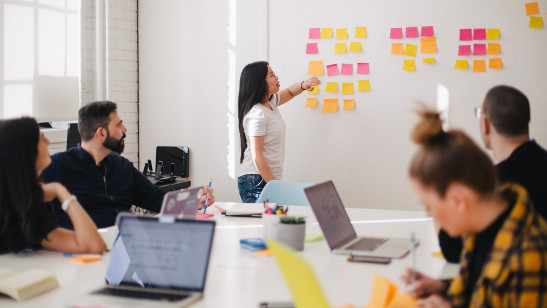 The advantages of learning French with Blended course are several:
You can review grammar and vocabulary on the platform as much as you like, which allows you to strengthen the fundamentals of your French.
The platform shows the scores and statistics, with which you will have a view of your overall understanding of grammars and vocabulary and the level of your language skills.
The platform helps you identify where your difficulties lie.
If you have any problems doing exercises on the platform, you can ask questions to your teacher during the class.
You can concentrate on practice speaking at class, employing all the fundamentals you acquired.
FLIPPED (Reversed) learning
The language learning consists of 2 stages:
1. acquisition of notions or "tools" (grammar, vocabulary, etc.)
2. Practice of using the tools in the act of communication, principally oral but also writing.
Flipped learning is a kind of BLENDED Learning. This formula would be the most efficient type of language learning:
The teacher indicates the grammar or vocabulary sheets to review on the platform prior to the lesson. That means you know in advance what you will learn during the next lesson
The topics of grammar are well understood. In case of difficulty, you identify the points you do not understand well.
Then you take a lesson. As you are already prepared, the teacher does not need to spend time on vocabulary and explain from zero the grammar notions.
The teacher checks your understanding of the assigned grammar notions and vocabulary. You can ask questions to the teacher if necessary.
Then, the student focus on practicing speaking during the class activities with the teacher.
Try our Flipped Learning => Private lessons or Workshops & Online preparation
Try our Blended Learning => Mini-group lessons & Online preparation
Would you like to learn French effectively, with a highly qualified native French teacher and in a small group? Our Online French Group Lessons are for you!
We initially created our Private Online French lessons by Zoom to help our students who had already taken our French courses in France.
Now, our students have the chance to enroll in our new TCF, DELF/DALF Exam Preparation Course on an Online Platform!