Why should you study French in Paris with us? We are a small-sized, warm and professional French language school with a reputation for excellence. We opened in 1997 and since then we have acquired a family of teachers who provide learners with unrivaled, personal tuition.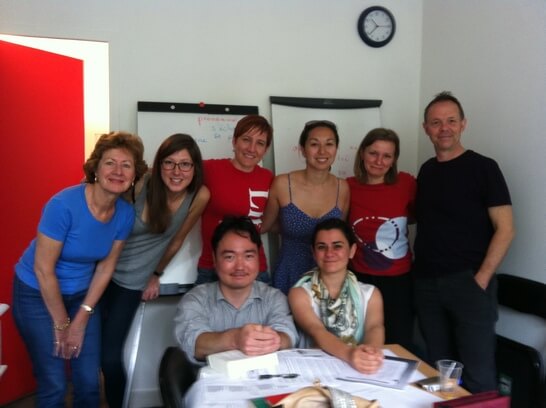 Many of our students extend their courses at our French language school in Paris. Many learners also come back years later or pop in whenever they visit the city. We think this is due to the fact that our school is a unique place. It's a place where the students and the caring, friendly and professional school staff share valuable experiences of learning the French language in immersion.
Very small class setting of 2-7 students: In order to allow a teacher to give "personalized" attention and instruction to each student, a small group setting is indispensable. It represents the foundation of our commitment in QUALITY teaching.

Students satisfaction Course renewal rate 61% (in 2019)

Learning French in immersion: To have a truly immersing experience in French, students need to interact actively with teacher and other students. This is done through various class activities, such as role play and guided conversations. Our small class setting allows this to happen. Students can thus develop their communication skills naturally in French.
Constant monitoring of student's progress: Each student is unique and has a different speed of progress. At LUTECE LANGUE, student's French level is monitored on daily basis and class placement is revised every week. For example, we change the class level if necessary for a student who shows a rapid progress.
Central location: The school's location is based in central Paris, just a short walk from major tourist sites such as the Musée d'Orsay, les Invalides, La tour Eiffel. This way, you can study French in Paris during enjoying the beauty of the city every day.