Online private French lessons
/
/
/
Private Online French Lessons with Lutece Langue Paris!
Our private Online French lessons are created to help our students continue to learn French AFTER attending our French courses in Paris or start learning French even BEFORE arriving at school.
Busy professional students or students living far from the school, even abroad, can also take advantage of our private online French lessons.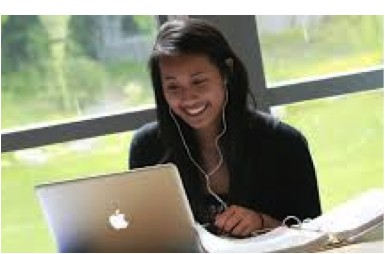 Why our Private Online French Lessons?
PROUVEN QUALITY teaching of our highly experienced and skilled native French teachers
INTERACTIVE & EFFICIENT French lessons via ZOOM, just like private lessons at the school
100% PERSONALISED Focus only on the skills you need to improve: speaking, writing, pronunciation, grammar, preparation exams, etc.
FLEXIBLE available from Monday to Saturday 9h-22h French time
OUR ADVISE
If you are interested in trying the Private Online French lessons, we advise you to start with 2 trial lessons. After that, you can decide to take more lessons (packages of 5, 10, 20 lessons).
To progress efficiently in your French learning, it is ideal to study with a qualified and skilled French teacher on regular basis. Even just once a week will help you to make real progress in French in the long run. We provide our students with an ideal learning experience and we encourage their progress, whether at our school in Paris or online.
Private Online French Lessons: Objectives
All our private Online French classes are tailor-made one-to-one lessons, focusing on your needs. They are perfectly adapted to your French level. Through the initial audit, we analyze your current French levels (oral and written production, oral and written comprehension) as well as your learning objective. Your teacher will constantly monitor your progress and give you advice so that you can achieve your learning objectives:
Conversation: improve oral expression skill through discussion on various topics of your interest, roll playing in real-life situations.
Grammar: Get an in-depth understanding of grammar and practice. Speak using your grammar knowledge in real conversations. You can choose a specific grammar form to practice. For example, past tense, future tense, conditional for polite form or conditional for hypotheses, the subjunctive, etc.
Writing expression: practice writing emails and letters in French, using appropriate language register (formal, informal), verb tenses, grammar rules, syntax, etc. Learn useful expressions in writing. Practice makes perfect!
Preparation exams, TCF, DELF/DALF: With the aid of your teacher, analyze your current level and set goals and study plans to succeed in the exam. Using the E-learning platform in association with Online private lesson is highly recommended.
Pronunciation: improve your pronunciation and intonation will help you communicate better
If you need to learn specialized French such as French for business, tourism, law, fashion, cooking, etc., private Online French lesson will be the best option. Learn specific expressions and vocabulary in French which you need for your work and studies.
Would you like to learn French effectively, with a highly qualified native French teacher and in a small group? Our Online French Group Lessons are for you!
Now, our students have the chance to enroll in our new TCF, DELF/DALF Exam Preparation Course on an Online Platform!
Blended learning means using both "Face-to-face or Online courses" and "Online platform". The advantages of learning French with Blended course are several