Small-group, Beginner French course in Paris
/
/
French for Beginners: Lessons in mini-groups 2-7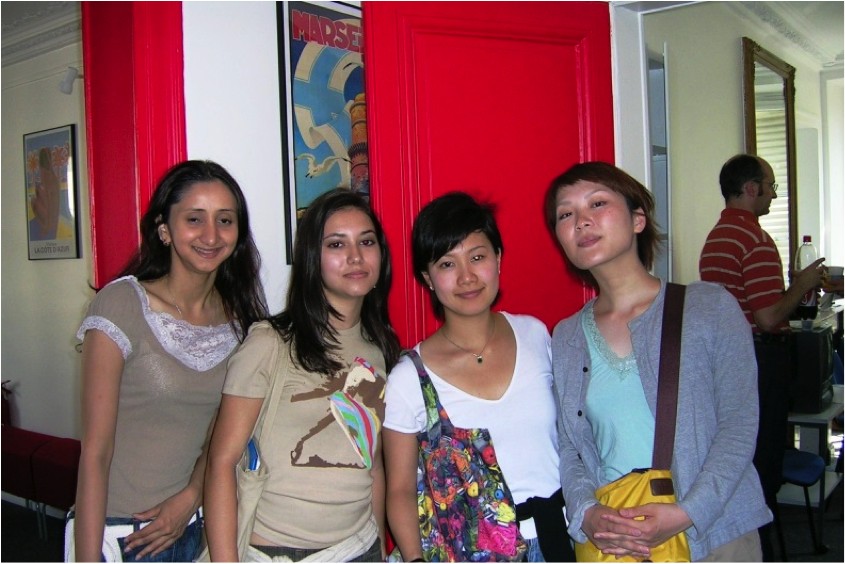 Beginner French course students particularly need special classroom attention and care from teachers.
Class size of our beginner French course is limited to 2-7 students so that the course will be an ideal introduction to the French language. Please note that our beginner lessons are designed especially for adult COMPLETE BEGINNERS A1.0 (18+) :
Students who have never learned French.
Students who know only a few words in French and can barely make a sentence.
Objectives of our beginner French course
By taking our complete BEGINNER lessons, discover the pleasure of communicating in French! The focus of class activities is placed on conversation practice so that students can not only understand but actually "use" very basic grammar and vocabulary, and learn to speak in French. Through our beginner French lessons, students will gain a base with which to engage in simple conversations in daily situations such as: Introducing oneself and others, greeting people, asking and giving simple information, numbers, time, finding their way, etc. Our French courses are for adults (+18).
INTENSIVE 15 hour would be the best option to start learning French for complete beginners. If you are not available for INTENSIVE, we have also EXTENSIVE 3-hour programs.
Course Information
Public: all public
Prerequisite: All levels in the framework of CEFRL (Common European Framework of Reference for Languages) A1, A2, B1, B2, C1, C2. All students including beginners are responsible to take placement tests by latest 1 week before the starting date
Objective: Develop the 4 general language skills in French in order to be more confident and autonomous in communicating in personal and professional contexts
Certification prepared: DELF/DAFL, TCF, Pipplet FLEX Français, etc.
Class size: 2-7
Number of levels: 4-6 (on average, varied depending on period)
Duration of registration :from 1 week to 1 year, On-going weekly courses
Starting dates for complete beginners:
(2021) 25/01,01/03, 29/03, 03/05, 07/06, 05/07, 02/08, 30/08, 27/09, 25/10, 15/11

(2022): 10/01, 07/02, 07/03, 04/04, 02/05, 30/05, 27/06, 01/08, 05/09, 03/10, 31/10, 28/11

Delay for application: 2 weeks recommended (late booking could be possible if space available. Contact us)
Confirmation of class schedule : by Wednesday of the previous week prior to the starting date
Location: LUTECE LANGUE – 6 rue Las Cases 75007 Paris (Facilities accessible to persons with disabilities)
Cancellation policy: Min. 2-week notice before starting date
Teaching methods and materials : Communicative method and interactive approach for immediate implementation of the acquired knowledge. Work from audio, digital, textbooks, authentic documents, newspaper articles, etc.
Assessment me thods: Initial audit (written & oral test – on site, by email/phone) by latest 1 week before the starting date. Then, the continuous oral assessment, written test at the end of week in class.