Small-group, Beginner French course in Paris
/
/
French for Beginners: Lessons in mini-groups 2-6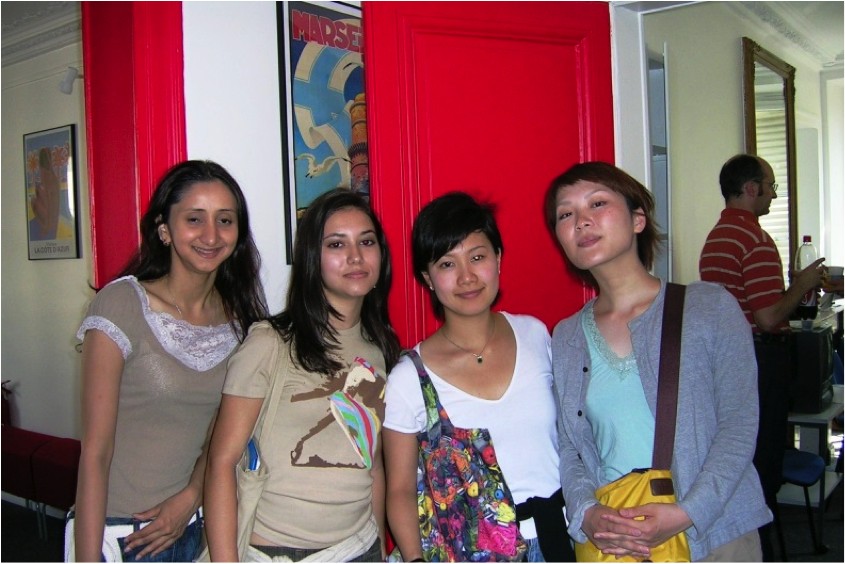 Next On-site COMPLETE BEGINNER INTENSIVE class will start on 5 OCTOBER. Join us!
Implementation of preventive measures COVID-19
Beginner French course students particularly need special classroom attention and care from teachers.
Class size of our beginner French course is limited to 2-6 students so that the course will be an ideal introduction to the French language. Please note that our beginner lessons are designed especially for COMPLETE BEGINNERS (A1.0):
Students who have never learned French.
Students who know only a few words in French and can barely make a sentence.
You can choose one of the following courses:
15h week
3h x 5 days, Monday to Friday
13h15-16h30
EVENING French Course 3h / week
2 lessons x 1h30
Mon & Wed 18h30-20h00
SATURDAY French course 3h / week
1 lesson 3h
9h30-12h30
Next starting date for BEGINNERS:
* INTENSIVE 15h – 5 October, Mon to Fri 9h-12h15
* EXTENSIVE Evening 3h – 14 September, Mon and Wed 19h30-21h00
* EXTENSIVE Saturday 3h – contact us
Objectives of our beginner French course
OBJECTIVES
By taking our complete BEGINNER lessons, discover the pleasure of communicating in French! The focus of class activities is placed on conversation practice so that students can not only understand but actually "use" very basic grammar and vocabulary, and learn to speak in French. Through our beginner French lessons, students will gain a base with which to engage in simple conversations in daily situations such as: Introducing oneself and others, greeting people, asking and giving simple information, numbers, time, finding their way, etc. Our French courses are for adults (+18).
INTENSIVE 15 hour would be the best option to start learning French for complete beginners. If you are not available for INTENSIVE, we have also EXTENSIVE 3-hour programs.
Starting dates for complete beginners INTENSIVE :
Registration is possible from 1 week to 1 yeear. Please note that complete beginner students can start on the following dates:
(2020) 06/01, 03/02, 02/03, 30/03, 04/05, 22/06, 03/08, 07/09, 05/10, 02/11, 30/11
IMPORTANT: All the students, including complete beginners, are requested to take oral and written placement test, preferably 2 weeks before the starting date.