It's been a while since learning French crossed your mind? Would you like to take French lessons in a professional language school? You don't know where to start looking? Good news for you, this post will be of your interest.
The fact that French is an international language makes it easy for new learners to find a French language school. French is, along with English, the only language people can study anywhere in the world. France has an incredibly huge network of cultural institutions worldwide.
This, on the one side, means that there is a wide range of language schools students can check and decide which fits their needs the best. On the other side, however, students may find themselves lost in the maze of finding the best language school.
1. Qualified and caring teachers
When looking for a French language school, make sure beforehand that the teachers are native or bilingual teachers. Teachers must have a thorough understanding of the French language and culture and they should be qualified in teaching FLE (French as a Foreign Language). Knowing the language is not enough, most importantly, they need to be trained in the specific needs of foreign students and how to properly manage in a multicultural environment.
Teachers must adapt to the needs of students, and not vice versa. Students must feel that they are being taken well care of, that their teacher is their support and guide in their learning process.
2. Immersion programs
Immersion programs have largely proven to be the best tool for second-languages learning. When thinking about enrolling in a French course, consider taking the course in the country where the language is spoken. Bear in mind that the more incoming information you receive (input) when studying French, the more you will be able to produce (output). The amount of input students receive is far greater when they are in contact with the language on a daily basis. With immersion programs, students do not STUDY the language, but they LIVE it. Whether at the school, with their classmates, with locals and their new French-speaking friends…
3. School's methodology
Gone are the days in which students were mere theoretical knowledge-eaters, passive elements in a monologue-like classroom. There are still schools that only focus on grammar and theoretical exercises and do not put enough emphasis on practice and oral communication. Make sure you choose a school following the communicative approach, that leaves students enough room for communication, oral practice, and real-life situations.
4. Class size
There are many language schools with oversized classes, at the end, this results in dissatisfaction and demotivation of the students. The smaller the class size the more time the teachers can devote to the specific needs of each student. Not to mention that in smaller classes students have far more opportunities to develop their communication skills.
5. Student reviews
There is nothing better than hearing from someone who has already attended the school to know how it's like. Many schools add testimonials in their websites from their students and their learning experience. Make sure to check them out and other sources where you can get a taste of real experiences at the school.
6. Online courses
Some students may not have the time to attend traditional classroom courses. A good alternative is online French courses. Personalized lessons with professional teachers, flexible programs and no wasted time commuting to the school!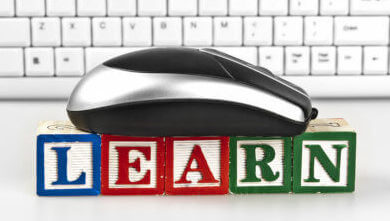 7. Duration and type of courses
Another thing to look for when choosing a French language school is the duration and type of courses they offer. Since as we are all different and we all have different schedules and needs, look for a school that will let you arrange for the course you want, during the time you want. There are also some schools offering specific workshops or programs aimed at reinforcing specific weak points. These workshops are a fantastic tool to maximize and personalize your learning.
8. School facilities
This is something that many students do not think about when choosing a French language school, but take into account the school will be like a second home, a place you will spend many hours at. Make sure the school is equipped with the most convenient facilities such as sufficient classrooms, air-conditioning for the hot summer days, and a study space or a place where to take a break. If the school also offers WiFi, even better!
Do you want to learn French at a professional language school?
Learn French in the city of love