Reading plays a pivotal role in second language acquisition. Usually, language learning focuses on the development of the four skills speaking, listening, reading, and writing. Surprisingly, reading is often overlooked in curricula programs, when it is indeed one of the essential skills that students need to master to better communicate in their foreign language.
Reading improves our brain function, boosts our creative imagination, and develops our critical thinking. By exposing our children to reading from an early age, we give them the chance to become competent and self-confident adults. Reading encourages greater maturity, ignites creativity and imagination, and sparks curiosity. Not to mention that it increases our attention spans and concentration.
As we first mentioned, when it comes to second language learning, reading provides endless benefits. As we are constantly exposed to new grammatical structures and words, we get to expand our vocabulary and become more fluent readers and better writers.
The difference when reading in our L2 and our L1 is that when we first learned how to read in our L1 we already knew how to speak. This doesn't happen with our L2, in which most of the times we start reading and writing at the same time as speaking, turning the process of reading in our foreign language a bit more difficult one. That is why must make sure that our reading materials correspond to our current level, to prevent possible further demotivation.
If you are learning French online and consider reading as a magnificent way to delve into whole new worlds and realities, put into practice these few tips to make of the experience an effective and productive one:
1. Start with the basics.
Don't expect to be able to read complicated essays or novels since the first moment. It will only make you frustrated, take your time! Find an FLE (Français Langue Etrangère) book that is adapted to your level to get started. If you want something more fun to read, some books for young children may be suitable for beginners. Since they comprise short passages and make use of a simple language, they are perfect to start with.
2. Get yourself a French dictionary and keep it nearby.
If you haven't done it yet, time is now! Do not stop at every word you don't know and look it up in the dictionary. That would only hinder your progress and, in the end, you will end up having no idea of what the text was about. It's better to read the text non-stop, get a broad idea of what was it about, and then search for the words you didn't understand. Once you know all the words, you can read it again.
3. Read books you have already read in your native language.
Doesn't mind if it's a story you read a long time ago, you will for sure have a general idea of the text. Reading something you have already read in your L1 will help you not focus so much on the story but on the language, picking up context clues and learning new vocabulary.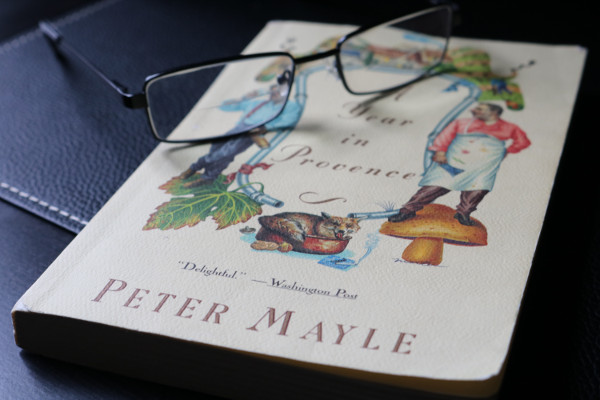 4. Audiobooks matter.
Even if you don't know all the words, Audiobooks will help you train your ear and get used to the speed and speech of native French speakers.
5. Go at your own pace.
There is no point in reading in your second language if you are constantly checking out the pages left until you finish the book. Reading shall be something pleasurable and fun, so don't stress out and pick books dealing with topics you are interested about.
Do you want to get feedback on how to improve your reading strategies?
Take a professional French course and achieve your learning goals