It's been a long time that learning French is on your thoughts? Do you feel that sometimes you lack time to attend regular lessons? There is a quite modern tool for you to combine both: Online private French lessons.
Though there are some people still skeptical to this new way of learning languages, more and more people are discovering all the advantages online education offers in our globalized world. Keep reading and find out some:
1. Quality French Lessons
It is important than when looking for French lessons online you take them with a certified school. In accredited schools, lessons are taught by highly experienced and professional teachers. You will be assured that lessons will be taught using the communicative method which will maximize your learning opportunities.
2. Personalized lessons
When attending regular group lessons in a school, surely there will be differences in the levels, learning pace and rhythm between students. With online French lessons you'll benefit from all the advantages of having a private tutor only for you and your needs plus all the pros of online education.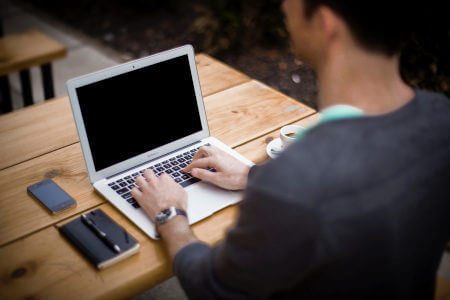 3. No wasted time
Many people have intense working schedules, families, other plans and hobbies… it may be hard to find enough time to attend regular lessons. With lessons via Skype, Zoom or Teams, the problem is solved. Classes where you need, at the time you need. And without having to take a 30 min ride in public transport to reach your language school.
4. Focus on what you need to improve
While in group in-person lessons the programs cover a wide range on topics, even though you are better skilled in some than in others, French online lessons will focus on the specific skills you need to develop. Whether listening comprehension, grammar, writing, preparation of exams, etc.
5. Accessibility
People living in big cities are used to having everything they need at hand. Anything we can think of, a big city will have a huge range of options to choose from. But, smaller cities or rural areas don't have that many options, and people may find it harder to find what they need meeting up to their expectations. Our online classes have a solution: the only thing you need to have is a device and Internet connection.
6. Flexibility
Precisely due to the lack of time we were talking about before, it may be hard to adjust to the constraint lesson schedules of in-person classes. If you have any unforeseen circumstances and can't go to school, that lesson is missed. With online classes you have many days and hours each week, and you can agree with your teacher which one fits you the best.
7. Many educational materials at hand
Your teacher will prepare personally the materials used for each class, and you can have many more. Skype, Zoom or Teams offer the use of text, voice, and video messaging. Many didactic materials are only one click far away, and the teacher will be sending all the educational pages, interesting materials you require. That can go both ways, so that you can be sending useful content to your teacher as well!
If you have gotten this far you're now probably thinking about signing up for online French lessons. Don't hesitate and try a new way of learning French!