Learn French Courses For Professionals in Paris
Learn French to propel you to success !
Many people find that learning a language helps them to secure a job. Mastering French could allow you to develop a career in France or around the world. Candidates who can speak French fluently have an advantage over those that don't. It will also help you flourish within your role and fit into a new company easily.
If you are looking for French language courses for professional purposes then you have come to the right place. Take a look at our courses for professionals outlined below.
Our new address: 6 rue Las Cases 75007 PARIS, metro Solférino 
The school is closed 24/12/18-30/12/18 (SKYPE Private lessons possible). Opening of classes 31/12/18
Presentation of the French courses for professionals in Paris
Our French courses for professionals are designed for any adult who wants to learn French. You might need to use French because of your job or your studies. Our French courses will not only improve your language skills, but you will also get the chance to learn specialized French vocabulary.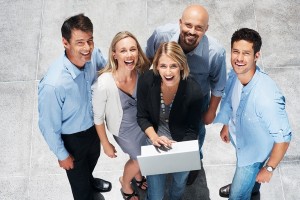 French for professional and academic purposes will help you to develop the basis of "general" and "specialized" French.
Before you choose one of our professional French courses, study your needs in French. Then look at

 your job and academic requirements. This will help you to pick the course that's right for you. For more information and assistance, please contact us by email or phone us at +33 1 73 70 17 69.
Since our launch in 1997 we have built partnerships with many companies in France. Language is important for most foreign nationals working in France. By helping them improve their French, we believe that we can contribute to the success of our partner-companies.
Formation professionnelle continue
CPF – Compte Personnel de Formation
Our main weekly general French courses are provided in small groups of 2/7 students:
INTENSIVE 15h & 30h
STANDARD 7.5h
EXTENSIVE 3h & 5h
General French courses have an emphasis on conversation. Week by week, you will gain the confidence and the language skills you need to communicate in daily and professional situations.
We also propose the following optional courses:
Thematic Workshops

(conversation, writing & grammar, pronunciation, preparation DEFL/TCF)

Private Lessons
These flexible private lessons are tailor-made to develop vocabulary used in niche areas. This should be in line with your studies or employment. Niche areas include:
Law

Medicine

Business

Culinary

Fashion

Music

Hotel and tourism

University preparation
Upgrade your understanding of French grammar. Become more confident writing letters and emails in French. Develop your writing skills in French for daily and professional situations.
We will teach you how to work confidently in the business environment of a typical French company. This training will help you get to know business culture in France and learn how to communicate with clients and colleagues. You'll be able to use your French language skills in and out of the office.