Private French Lessons Via Skype
/
/
Learn french online by Skype with Lutece Langue Paris!
We initially created our private Skype French lessons to help our students who had already taken our French courses in France. Now, we offer private French lessons to students prior to their arrival at our school in Paris. We also use Skype to teach French to students all over the world, who want to learn from home without coming to classes.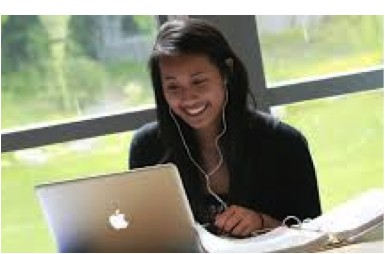 To progress in your French learning, it's important to practice speaking with a qualified teacher on regular basis. Even just once a week will help you to make real progress in French. We provide our students with an ideal learning experience and we encourage their progress at our school in Paris as well as online.
ADVANTAGES of our SKYPE Private French Lessons:
QUALITY FRENCH LESSONS with our highly experienced and skilled native French teachers
PERSONALIZED French lessons via SKYPE, almost like private lessons at the school
FOCUS only the skills you need to develop: conversation sur themes, chatting, listening comprehension, grammar, writing, preparation exams, etc.
EASY to start – You need only Internet access & headphone (a webcam is preferable)
FLEXIBLE French lessons at any place you choose (Monday to Friday 9h-18h French time)
NO WASTED TIME commuting to the school
EFFICIENT use of your spare time to achieve your professional and personal learning objectives
OUR ADVISE
If you are interested in trying our SKYPE French lessons, we advise you to start with 2 trial lessons. After that, you can decide to take more lessons (package of 5, 10, 20 lessons).
PRIVATE FRENCH LESSONS BY SKYPE
OBJECTIVE
Our private French lessons via SKYPE, are tailor-made one-on-one lessons that will help you to improve your language skills. They are perfectly adapted to your French level. Mastering French takes time and keeping a good rhythm of study is important. Our teachers will constantly monitor your progress and support you so that you can realize your learning objectives.
Private French Courses Program via Skype
Free discussion: on any topics you like!
Conversation in real-life situations: master dialogues and gain confidence speaking French!
EXAMPLES:
Shopping at a boulangerie
Daily conversations: at breakfast
Ordering at a restaurant
Buying medicine at a drugstore
Buying a ticket and taking the bus/metro
Asking for directions on the street
Making an appointment with a dentist by phone
Make an appointment for the weekend with a friend
Discussion of an article: We send you an article by email. You read the article and then have a discussion on the content with the French teacher.
Grammar & oral practice: Get an in-depth understanding of grammar and practice. Speak using your grammar knowledge in real conversations. You can choose a specific grammar form to practice. For example, Past tense, future tense, conditional for polite form or conditional for hypotheses, the subjunctive, etc.)
Writing expression: you read the article we send you in advance and then write your opinion (max. 250 words). Your teacher receives your text by email, will check it and send you the correction by email.
Preparation DELF: we analyze your current level and help you set goals and study plans in order to succeed in the exam.
Specialized French: your teacher helps you to learn specific expressions and vocabulary in French if you need them for your profession and specialization.